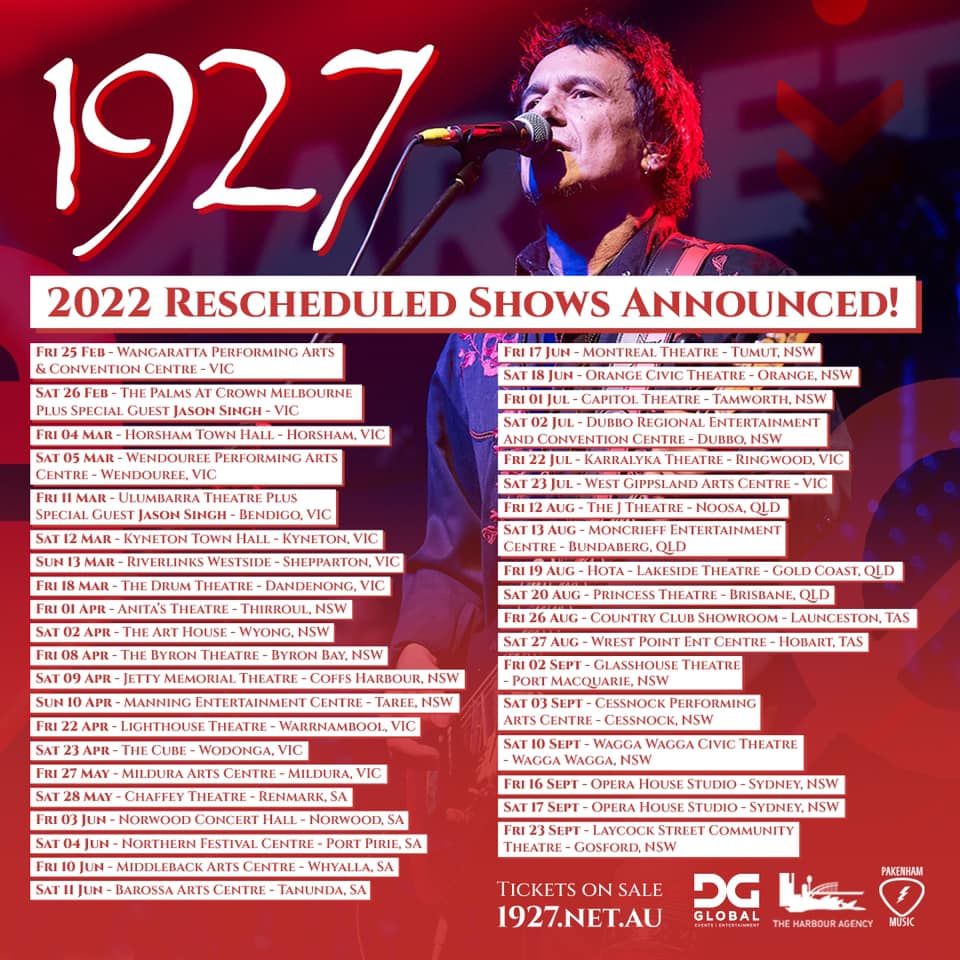 1927 and Erik appreciate your frustration with the rescheduling of dates due to the current covid situation and we are devastated that we cannot perform for you. 
Border closures and too much uncertainty with travel means we have rescheduled all dates to 2022.
'We thank you for your ongoing support and hope you hang onto your tickets and we will see you in 2022.'  
- Erik Weideman  
- 1927  
Thank you for supporting the Arts!